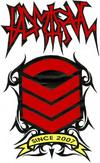 admiral.heck.in
@team gamesurge@#subang*AinK* <<<Tiada hari tanpa br'chating !! Itulah kata para maniak chatters. . . . . .hmmmm macam mana pulaa............... 'yg penting enjoy your self oke coy !!
irc.gamesurge.net:6667
Tah Kop Download Karep Sia. . .!!!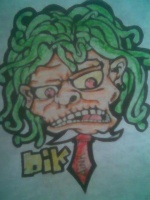 maen Game Nintendo(Vnes) via HP symbian s60v2 !!! Kabita nya?? Yeuh cara na !

ka 1. siapkan HP symbian v2 6600,3230,7610.N70 dll

ka 2. Download aplikasi 'VNES' emulator pake maen keun game na

ka 3. Download Game Vnes yg berbasis .nes/zip

ka 4. Slesai download tinggal instal, simpan game vnes ke /:E/vampent

ka 5. Geus tinggal paen keun game na ku babatok tangkurak sia hahahah.
vnes_2.sis
64in1.nes
SuperMarioBros.nes
Power Rangers 2 Unl
Kunio Kun no Nekketsu Soccer League (J) [T+Eng1.2 PentarouZero]
CONTRA.NES
APLIKASI CHAT IRC
PagadenIRC
Opmin4-3-three
swifty3v6.jar
PWIRC 1.0
PWIRC 2.0
PWIRC 2.1
BarabazIRC
CoolIRC
InetToolsIRC Indo
FIRCv2.2
FIRCv3.1
IRChat
JedIRC v3.2
JmIrc
JmIrc-m
Lirc
LoveIRC
MACHoIrc
Mobilirc
MtvIRC
NerakaIRC
Puncak-IRC
VansIRC
Virca
WLIrc v2.0
Xirc
Om42blacklunatic
Opera Mini 4.2
Jaksndtm opmin 4 2 gratis three (low memory)
EBuddy 1.4.1
ALL-APLIKASI
DOWNLOAD APLIKASI BROWSER
DOWNLOAD MIG33
MIG33 THREE
handler
OPMIN THREE
APLIKASI s60
DOWNLOAD RINGTONE
DOWNLOAD THEME
DOWNLOAD GAME FOOTBALL
Fileprov THREE
DOWNLOAD GAME
"There are many ways of going forward, but only one way of standing still."

Opsis-5-1-three-reksio
download juga file reksio na yeuh
Reksio-three
No content for this blog yet.